MULCH
Mulch is great for landscape beds and limiting your weeds.
We offer both recycled and premium mulch in a variety of colors.

Mulch-Mart carries the largest variety of products in the area!
Don't believe us? Come to our yard... Feel the mulch! Smell The Mulch! See the Mulch!

Experience the Mulch-Mart difference!
* Dyed & colored mulch: For best results, allow 24 hours of dry weather after installation to limit fading and wash-off of color.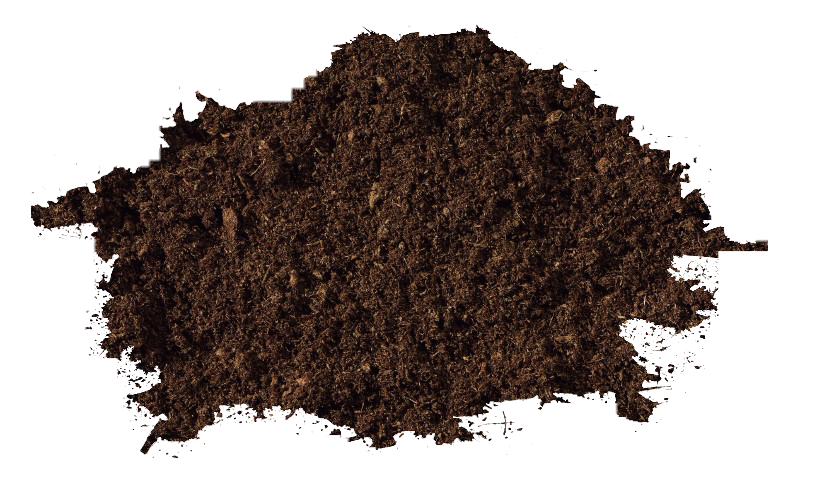 NUTRI PEAT®
NUTRI PEAT® composted mulch is an alternative to ground wood mulches. Due to its active organic components the mulch promotes better plant growth while maintaining a natural protectant against mold, spores and fungus. 30% more dense than our average wood products, NUTRI PEAT® offers superior coverage per square yard and provides better moisture retention. This premium product will provide longer lasting color and greater gardening benefits than any of our other wood based mulch.

Available in ½ yard, 1 yard, sacks or bagged

"But Mulch-Mart", you may ask, "how much mulch do I need?" Use our yard calculator! Plan ahead and make fewer trips on your next project!
._ERbj1g7D { position: relative; } ._VWvqNvR9 { vertical-align: middle; } ._GwlbZrJE { font-size: 1em; vertical-align: middle; text-align: center; width: auto; height: auto; } ._GwlbZrJE--diamond, ._GwlbZrJE--circle, ._GwlbZrJE--square { width: 50px; height: 50px; line-height: 50px; border: 1px solid; } ._GwlbZrJE--circle { border-radius: 100%; } ._GwlbZrJE--diamond { transform: rotate(45deg); -webkit-transform: rotate(45deg); } ._GwlbZrJE--diamond:before { display: block; transform: rotate(-45deg); -webkit-transform: rotate(-45deg); } ._qaQP6rvk > a { color: inherit !important; } ._qaQP6rvk > span { font-weight: inherit; } ._qaQP6rvk { word-break: break-word; } ._qaQP6rvk__icon--none i, ._qaQP6rvk__icon--left i { margin-right: 0.3em; } ._qaQP6rvk__icon--right i { margin-left: 0.3em; } ._qaQP6rvk__icon--top i { margin-bottom: 0.5em; } ._qaQP6rvk__icon--top > span, ._qaQP6rvk__icon--top > a, ._qaQP6rvk__icon--top > span[data-empty][contenteditable] { display: block; } ._qaQP6rvk [class*="--diamond"] { margin-right: 1em; } ._7XqAY8_A > span:last-child { line-height: inherit; } ._7XqAY8_A[class*="dropcap--"] > span:first-child { display: block; margin-right: 10px; float: left; font-size: 2em; background: #919da9; color: black; width: 50px; height: 50px; line-height: 50px; } ._7XqAY8_A[class*="dropcap--"]:not(.dropcap--none) > span:first-child { margin-right: 20px; text-align: center; } ._7XqAY8_A.dropcap--none > span:first-child { text-align: inherit; line-height: 1 !important; width: auto !important; height: auto !important; background: none !important; border-radius: 0; } ._7XqAY8_A.dropcap--circle > span:first-child { border-radius: 100%; } ._7XqAY8_A:not([class*="dropcap--"]) > span { margin-right: 0 !important; } ._7XqAY8_A ol, ._7XqAY8_A ul { list-style-position: inside; } ._7XqAY8_A blockquote { font-size: inherit; } ._rg3E6376 { display: -webkit-box !important; display: -ms-flexbox !important; display: flex !important; display: -webkit-flex !important; align-items: center; -webkit-box-align: center; -ms-flex-align: center; -webkit-align-items: center; padding: 1rem 0; display: block; position: relative; font-size: 2px; } ._rg3E6376 > span { margin: 0 1rem; flex: 1 0 auto; display: flex; -webkit-flex: 1 0 auto; line-height: 1; color: black; font-size: 30px; } ._rg3E6376 span > span { vertical-align: middle; } ._rg3E6376:before, ._rg3E6376:after { content: ''; width: 100%; // height: 100%; display: block; border-top: 1em solid; } ._rg3E6376.symbol--right > span, ._rg3E6376.symbol--left:before, ._rg3E6376.symbol--left:after { order: 1; -webkit-order: 1; -webkit-box-ordinal-group: 2; -ms-flex-order: 1; } ._rg3E6376.divider--none > span { display: none; } ._O689JW7n { position: relative; } ._pDNE0kYl { position: relative; } ._pDNE0kYl { margin: 0 -15px; } ._DblQBlAM { position: relative; } ._DblQBlAM { clear: both; } ._DblQBlAM[data-parallax="true"] { position: relative; background: none !important; } ._DblQBlAM__parallax { position: absolute; top: 0; left: 0; width: 100%; height: 100%; overflow: hidden; pointer-events: none; background-size: cover !important; background-repeat: no-repeat; } ._DblQBlAM { box-sizing: border-box; padding: 15px 0; position: relative; } ._DblQBlAM[data-container] ._DblQBlAM__container { padding-left: 15px; padding-right: 15px; width: auto; margin: auto; box-sizing: border-box; } ._DblQBlAM .pf-parallax__img { position: absolute; object-fit: cover; top: 0; left: 0; width: 100%; height: 100%; z-index: -1; } ._epNwrNGv { position: relative; overflow: hidden; display: inline-flex; justify-content: flex-start; align-items: flex-start; vertical-align: middle; max-width: 100%; } ._epNwrNGv picture { width: 100%; } ._epNwrNGv img { display: inline-block; object-fit: cover; max-width: 100%; max-height: 100%; height: auto; text-align: center; width: 100%; vertical-align: middle; position: unset; } ._epNwrNGv img.pf-placeholder-svg{ min-width: 150px; } ._epNwrNGv.image--rounded { border-radius: 10px; } ._epNwrNGv.image--circle { border-radius: 100%; } ._epNwrNGv[data-action], ._epNwrNGv[data-event] { cursor: pointer; } ._NYd6gvae { position: relative; } @media all { .__pf_5yv2i ._ZP_lCvAQ[data-id="_ZP_lCvAQ"] { text-transform: uppercase; letter-spacing: 2px; text-align: center; font-family: Poppins; font-size: 36px; margin-top: -20px; color: red; } .__pf_5yv2i ._ZP_lCvAQ[data-id="_ZP_lCvAQ"] ._6pVxb12e { color: rgb(0, 42, 250); } .__pf_5yv2i ._8jNRhLyN[data-id="_8jNRhLyN"] { text-align: center; font-size: 12px; font-family: Poppins; } .__pf_5yv2i ._3roxHjPG[data-id="_3roxHjPG"] { color: rgb(145, 157, 169); } .__pf_5yv2i ._RV1MUMXB[data-id="_RV1MUMXB"] { text-align: center; } .__pf_5yv2i ._Nw_PImwq[data-id="_Nw_PImwq"] { width: 300px; } .__pf_5yv2i ._e4nYCWA9[data-id="_e4nYCWA9"] { font-family: Poppins; color: rgb(149, 14, 14); } .__pf_5yv2i ._6kdmh1jN[data-id="_6kdmh1jN"] { font-family: Poppins; font-size: 12px; text-align: justify; } .__pf_5yv2i ._4ykjiJVn[data-id="_4ykjiJVn"] { padding-left: 15px; } .__pf_5yv2i ._EV08i2Mw[data-id="_EV08i2Mw"] { text-align: center; } .__pf_5yv2i ._23BQIV3J[data-id="_23BQIV3J"] { width: 300px; } .__pf_5yv2i ._DPJ7CjMY[data-id="_DPJ7CjMY"] { font-family: Poppins; color: rgb(149, 14, 14); } .__pf_5yv2i ._Rkl7hDnM[data-id="_Rkl7hDnM"] { font-family: Poppins; font-size: 12px; text-align: justify; } .__pf_5yv2i ._pyxeibqO[data-id="_pyxeibqO"] { padding-left: 15px; } .__pf_5yv2i ._xWnQizV0[data-id="_xWnQizV0"] { text-align: center; } .__pf_5yv2i ._bl99IPld[data-id="_bl99IPld"] { height: 270px; width: 300px; } .__pf_5yv2i ._bPabCjME[data-id="_bPabCjME"] { font-family: Poppins; color: rgb(149, 14, 14); } .__pf_5yv2i ._Ky6XhMGn[data-id="_Ky6XhMGn"] { font-family: Poppins; font-size: 12px; text-align: justify; } .__pf_5yv2i ._jybnieMZ[data-id="_jybnieMZ"] { padding-left: 15px; } .__pf_5yv2i ._zy_zi0MX[data-id="_zy_zi0MX"] { text-align: center; } .__pf_5yv2i ._pOoKtV7y[data-id="_pOoKtV7y"] { margin-top: -40px; } .__pf_5yv2i ._EkKBIyB3[data-id="_EkKBIyB3"] { width: 300px; } .__pf_5yv2i ._94XaClOA[data-id="_94XaClOA"] { font-family: Poppins; color: rgb(149, 14, 14); } .__pf_5yv2i ._DkDXh1pk[data-id="_DkDXh1pk"] { font-family: Poppins; font-size: 12px; text-align: justify; } .__pf_5yv2i ._6MRBiR6q[data-id="_6MRBiR6q"] { padding-left: 15px; } .__pf_5yv2i ._zVBXirwq[data-id="_zVBXirwq"] { text-align: center; } .__pf_5yv2i ._gY81I7Qk[data-id="_gY81I7Qk"] { height: 286px; width: 300px; } .__pf_5yv2i ._aMmxCGx8[data-id="_aMmxCGx8"] { font-family: Poppins; color: rgb(149, 14, 14); } .__pf_5yv2i ._3ZbzhOYk[data-id="_3ZbzhOYk"] { font-family: Poppins; font-size: 12px; text-align: justify; } .__pf_5yv2i ._KMeliwRV[data-id="_KMeliwRV"] { padding-left: 15px; } .__pf_5yv2i ._ZyGoiLPy[data-id="_ZyGoiLPy"] { text-align: center; } .__pf_5yv2i ._NY_PIJmY[data-id="_NY_PIJmY"] { height: 286px; width: 300px; } .__pf_5yv2i ._eAnYCyW8[data-id="_eAnYCyW8"] { font-family: Poppins; color: rgb(149, 14, 14); } .__pf_5yv2i ._6jdmhG1y[data-id="_6jdmhG1y"] { font-family: Poppins; font-size: 12px; text-align: justify; } .__pf_5yv2i ._4Vkji5JW[data-id="_4Vkji5JW"] { padding-left: 15px; } .__pf_5yv2i ._EW08ij2q[data-id="_EW08ij2q"] { text-align: center; } .__pf_5yv2i ._V0yytkk0[data-id="_V0yytkk0"] { margin-top: -20px; } .__pf_5yv2i ._aYaVI9n3[data-id="_aYaVI9n3"] { width: 300px; height: 314px; } .__pf_5yv2i ._NMdmCmdP[data-id="_NMdmCmdP"] { font-family: Poppins; color: rgb(149, 14, 14); } .__pf_5yv2i ._JjpBhVRy[data-id="_JjpBhVRy"] { font-family: Poppins; font-size: 12px; text-align: justify; } .__pf_5yv2i ._PqQ6i88V[data-id="_PqQ6i88V"] { padding-left: 15px; } .__pf_5yv2i ._NME3iD1V[data-id="_NME3iD1V"] { text-align: center; } .__pf_5yv2i ._ZkE9I2qw[data-id="_ZkE9I2qw"] { height: 314px; width: 300px; } .__pf_5yv2i ._m4RzCNq4[data-id="_m4RzCNq4"] { font-family: Poppins; color: rgb(149, 14, 14); } .__pf_5yv2i ._VjVvhDrZ[data-id="_VjVvhDrZ"] { font-family: Poppins; font-size: 12px; text-align: justify; } .__pf_5yv2i ._ZqKzirpW[data-id="_ZqKzirpW"] { padding-left: 15px; } .__pf_5yv2i ._6qRBiK6y[data-id="_6qRBiK6y"] { text-align: center; } .__pf_5yv2i ._4370I9vl[data-id="_4370I9vl"] { height: 314px; width: 300px; } .__pf_5yv2i ._R4paCY34[data-id="_R4paCY34"] { font-family: Poppins; color: rgb(149, 14, 14); } .__pf_5yv2i ._6ZgzhQEk[data-id="_6ZgzhQEk"] { font-family: Poppins; font-size: 12px; text-align: justify; } .__pf_5yv2i ._LWadi9Xq[data-id="_LWadi9Xq"] { padding-left: 15px; } .__pf_5yv2i ._KqelinRW[data-id="_KqelinRW"] { text-align: center; } .__pf_5yv2i ._Z3E9Igvl[data-id="_Z3E9Igvl"] { height: 314px; width: 300px; } .__pf_5yv2i ._mPRzCmDP[data-id="_mPRzCmDP"] { font-family: Poppins; color: rgb(149, 14, 14); } .__pf_5yv2i ._VkVvh_mn[data-id="_VkVvh_mn"] { font-family: Poppins; font-size: 12px; text-align: justify; } .__pf_5yv2i ._ZMKziARV[data-id="_ZMKziARV"] { padding-left: 15px; } .__pf_5yv2i ._6MRBioEq[data-id="_6MRBioEq"] { text-align: center; } .__pf_5yv2i ._mnxltwL7[data-id="_mnxltwL7"] { margin-top: -20px; } .__pf_5yv2i ._dkZLIpd3[data-id="_dkZLIpd3"] { height: 286px; width: 300px; } .__pf_5yv2i ._kPrJCwkP[data-id="_kPrJCwkP"] { font-family: Poppins; color: rgb(149, 14, 14); } .__pf_5yv2i ._ryeLhGMy[data-id="_ryeLhGMy"] { font-family: Poppins; font-size: 12px; text-align: justify; } .__pf_5yv2i ._QyZDig0W[data-id="_QyZDig0W"] { padding-left: 15px; } .__pf_5yv2i ._Kq5JirEM[data-id="_Kq5JirEM"] { text-align: center; } .__pf_5yv2i ._7kXaI7Bl[data-id="_7kXaI7Bl"] { height: 286px; width: 300px; } .__pf_5yv2i ._r4VmCgk8[data-id="_r4VmCgk8"] { font-family: Poppins; color: rgb(149, 14, 14); } .__pf_5yv2i ._8jKahooZ[data-id="_8jKahooZ"] { font-family: Poppins; font-size: 12px; text-align: justify; } .__pf_5yv2i ._9Wjli4ky[data-id="_9Wjli4ky"] { padding-left: 15px; } .__pf_5yv2i ._oVOai3wM[data-id="_oVOai3wM"] { text-align: center; } .__pf_5yv2i ._7lXaI8vw[data-id="_7lXaI8vw"] { height: 286px; width: 300px; } .__pf_5yv2i ._rAVmCGBM[data-id="_rAVmCGBM"] { font-family: Poppins; color: rgb(149, 14, 14); } .__pf_5yv2i ._8yKahL_k[data-id="_8yKahL_k"] { font-family: Poppins; font-size: 12px; text-align: justify; } .__pf_5yv2i ._KW36ieEq[data-id="_KW36ieEq"] { padding-left: 15px; } .__pf_5yv2i ._9Mp8iv_q[data-id="_9Mp8iv_q"] { text-align: center; } .__pf_5yv2i ._ykyoID0k[data-id="_ykyoID0k"] { width: 300px; } .__pf_5yv2i ._34Y5C2gA[data-id="_34Y5C2gA"] { font-family: Poppins; color: rgb(149, 14, 14); } .__pf_5yv2i ._enGahm8y[data-id="_enGahm8y"] { font-family: Poppins; font-size: 12px; text-align: justify; } .__pf_5yv2i ._nq9ZiJ4V[data-id="_nq9ZiJ4V"] { padding-left: 15px; } .__pf_5yv2i ._KWelinJy[data-id="_KWelinJy"] { text-align: center; } .__pf_5yv2i ._okxPIy9k[data-id="_okxPIy9k"] { width: 300px; } .__pf_5yv2i ._24bbC0O4[data-id="_24bbC0O4"] { font-family: Poppins; color: rgb(149, 14, 14); } .__pf_5yv2i ._An2Jhb2Z[data-id="_An2Jhb2Z"] { font-family: Poppins; font-size: 12px; text-align: justify; } .__pf_5yv2i ._zy_ziAxM[data-id="_zy_ziAxM"] { padding-left: 15px; } .__pf_5yv2i ._KV36indM[data-id="_KV36indM"] { text-align: center; } .__pf_5yv2i ._4ykjik3V[data-id="_4ykjik3V"] { text-align: center; } .__pf_5yv2i ._34gxCbzM[data-id="_34gxCbzM"] { font-family: Poppins; color: rgb(149, 14, 14); } .__pf_5yv2i ._kMrJCdzM[data-id="_kMrJCdzM"] { font-family: Poppins; color: rgb(149, 14, 14); } .__pf_5yv2i ._rjeLh6Yj[data-id="_rjeLh6Yj"] { font-family: Poppins; font-size: 12px; text-align: justify; } .__pf_5yv2i ._QqZDiPpV[data-id="_QqZDiPpV"] { padding-left: 15px; } .__pf_5yv2i ._KM5JiYJW[data-id="_KM5JiYJW"] { text-align: center; } .__pf_5yv2i ._KM9Xtrk7[data-id="_KM9Xtrk7"] { margin-top: -20px; } .__pf_5yv2i ._GMkgCa08[data-id="_GMkgCa08"] { text-align: center; font-family: Poppins; font-size: 14px; } } @media only screen and (max-width: 767px) { } @media only screen and (min-width: 768px) and (max-width: 991px) { } @media only screen and (min-width: 992px) and (max-width: 1199px) { } @media only screen and (min-width: 1200px) { }
window.__pagefly_options__=window.__pagefly_options__||[],window.__pagefly_options__.push({"isBackend":false,"isPreview":false,"key":"helper","css":[{"key":"fontawesome","url":"https://maxcdn.bootstrapcdn.com/font-awesome/4.7.0/css/font-awesome.min.css","elements":["Icon","Tabs","Slider","Accordion","MailChimp","Form","Heading","Button"]}],"js":[],"page_id":"111"});